23 Aug 2016
Nasal Cannula for Adults, Children and Infants
APS Medical's is a manufacturer of Nasal Cannula. The products are manufactured under the ISO 13485:2003.
The nasal cannula consists of a soft manifold moulded with nasal prongs for the taking in of oxygen to the nasal passage. It has soft connecting tubes which are for putting in the ears together, with a locating collar which can be adjustable. They're designed for easily locating and maintaining the nasal manifold in position.
They're manufactured from the Medical Grade PVC and a general gas supply connector is attached with a taper adaptor for push-in connection to the oxygen supply tube end connector.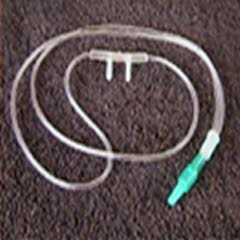 Every nasal cannula is wrapped in a Polyethylene (PE) bag, is supplied 100 for every box and available in 3 sizes for the adult, child and infant. The code for Adult cannula is NCA, code for Child cannula is NCC and code for Infant cannula is NCI.
If the client requests; Nasal cannula are also available attached to 2m oxygen supply tubing, or to other tubing length. The cannula with tube is wrapped in a Polyethylene (PE) bag and is supplied 100 for every box.
The code for cannula with 2m tube for Adult is NCA and for Child NCC.