17 Jun 2016
Six Tools Healthcare Facilities Must Be Using!
As we all know, the technological revolution has taken the world by storm. Not only it has influenced private sector but the public sector altogether. Nowadays different institutions have made use of technology to facilitate their day to day tasks. Technology has come a long way, especially when it comes to health facilities like hospitals. These days they are seen as large institutions equipped with many IT to function properly. To narrow it down, here are six tools health institutions must be using to improve productivity and efficiency to the maximum.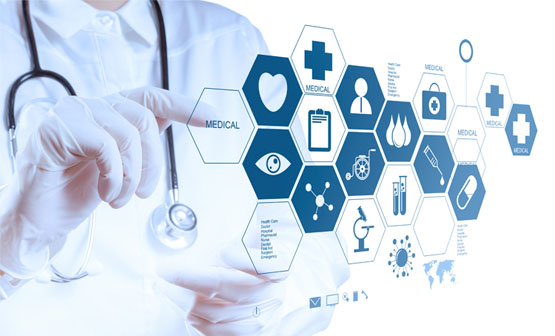 Twilio
An application built entirely for the sole purpose of communication. This may help health institutions to add powerful communication features and test different API functions before actually implementing the actual thing. Through this, hospitals can use a separate number coded after their name, giving them a highly professional look. This can further alter the number, according to the country and region the institution operates. This is much more efficient than regular calling and text message systems used, as the message may sometimes get lost in a technological overload or simply just connection issues. So to avoid these problems, Twilio is the best possible alternative.
Medisoft
Medisoft is one of the most popular choices for medical billing software; Medisoft provides simplified features to aid billing and insurance tasks for physicians. This application can store and recall 26 prices for each procedure, marks them appropriately, avoiding mistakes which normally could have been evident if usual tools were to be used by hospitals. It also provides diagnosis codes approved by HIPAA and can give specific patient account activity such as outstanding payments and much more. This software is brilliant for hospitals aiming to increase efficiency along with a 24/7 Medisoft technical support to help you with any issues.
MD Live
This vivid platform is created to help consumers gain better access to health care institutions. Through telemedicine, patients can now access doctors any time during their busy schedule, thanks to this patient-centric approach. This is an excellent, cost-effective option for patients along with health institutions, especially in certain situations where the emergency rooms are full, or the hospital is operating at full capacity.
As the motto states 'health care on your terms' another telemedicine platform devised to assist patients according to their terms. The steps are simple, download, chat with the nurse for free and get a consultation or a visit from the doctor.
This is an amazing application for travelers going for vacation or retreats and stuck into the medical problem at the last minute. Again, this app is bridging the gap between patients and health institutions, this could raise efficiency and productivity to a great extent. You can appoint newly trained doctors or doctors under training, for this job under the supervision of course. This is also a very cost effective method as health institutions can now cut down on training costs due to this application.
ZocDoc
Another medical care scheduling device, ZocDoc helps patients in urgent need to connect with doctors nearby for consultation on a paid subscription basis from medical personnel. This can come in very handy for health institutions as this software can be integrated with the hospital's websites and help gain the maximum amount of customers as possible, to increase the capacity utilisation to a sufficient amount.
Bluestar
With diabetes on the rise, this application is probably the best option for health institutions to use. The steps are simple; a doctor writes a prescription along with the access code, this application can then be downloaded through the app store or a web version. Lastly, the access code can then be used to set up medications. This application also uses the information you enter such as glucose levels to help the patient gain a better understanding of the illness. This moreover, would give the hospital a professional look; more people would be inclined to consult doctors there due to this innovative software.
It is evident that technology has had a significant influence on the health sector. Furthermore, it is safe to say that it has also integrated different operational departments for better functioning and also bridged the gap between patients and the institution itself. IT has hence proven to be a crucial tool for the health institution and should be used for better efficiency and productivity.
Comments