08 Sep 2016
Slim Type 22-Inch Fanless MPC225-873
Axiomtek Co., Ltd's is the designer and manufacturing company in the industrial computers & embedded field. The company is committed to provide green products that are in compliancewith WEEE and RoHS legislation. The Environmental Management System (EMS) conforms with the ISO 14001 standards.
The Slim-type 22-inch fanless medical touch panel computer MPC225-873 by Axiomtek is a high-performance medical computer. It is UL60601-1/EN60601-1, CE, FCC Class B certified to guarantee medical operation safety.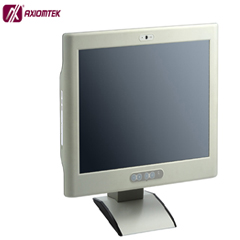 It is powered by the 3rd Generation Intel® Core™ i7/ i5/ i3/ Celeron® processor. It is an ultimate for medical image processing and measuring instrument applications, point-of-care terminal, nursing cart, or infotainment terminal use in healthcare department.
This panel has IPX1 compliant framework and IP65/NEMA 4 rated spill- and dust- resilient front panel and is ready with a 22-inch WSXGA TFT LCD display with brightness of 250 nits.
The MPC225-873 supports one PCI or PCIe x4 slot for video capturing optional Bluetooth and Wi-Fi (802.11 b/g/n) are also available.