06 Jul 2017
Top New Biomedical Products Out Now or in the Works That You Should Know About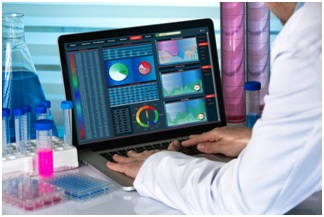 Biomedical technology, the field that combines engineering with technology to solve medical and/or biological problems, particularly when it comes to the design and use of medical equipment which can treat diseases and diagnose them more quickly, has been growing rapidly of late.
With the continual developments in technology and the increase in big data, not to mention the interest from increasing numbers of students who decide to enroll in online engineering master's and doctoral programs so they can get ahead in this area, it seems we have really only just scratched the surface so far. As such, hospitals are going to have the chance to test out all sorts of amazing new tech over the coming months and years, and administrators, physicians, board members, and the like should keep on top of emerging products.
If you're keen to find out about some of the latest tech coming out of the biomedical industry, read on for some interesting new offerings.
Obalon Balloon System
If your facility is like most others, you probably see many patients each year who are at risk of all sorts of health problems and complications due to excess weight. For these people, the Obalon Balloon System could be a life saver.  It is the first and only swallowable,intragastric balloon system designed for weight loss that has been approved by the FDA.
The system helps to facilitate weight loss because it takes up space in the patient's stomach. This, in turn, means that they eat less, and can thereby be supported to change their eating habits, and to keep weight off over time. The product is indicated for temporary use (balloons must be removed after six months), for adults with obesity who have failed to lose weight through diet and exercise.
The product consists of a capsule, containing a small balloon, that people swallow without any sedation or other anesthesia required. The balloon is inflated by a physician, and the placement time is typically less than 10 minutes. The treatment is fully reversible, and very lightweight. A single balloon, once fully inflated, has a volume of only 250cc, and weighs less than a penny. It is approximately the size of an orange. A treatment of three balloons per person has been recommended.
According to the manufacturer, a clinical trial showed that people who use the balloon system lost twice as much weight, when used in conjunction with a diet and exercise program, than those who relied on diet and exercise alone.
Owlet Baby Care Smart Sock
A new technology impressing people all across the country recently is the Owlet Baby Care Smart Sock. If you have been looking for a product to recommend to worried new parents when they're getting ready to leave the hospital with their infant, this professional-caliber baby monitor might be just the thing. The product can be used by parents when they take their little one home, and is designed to give peace of mind.
The Smart Sock (version 2 now created), uses pulse oximetry, just like that utilized in most hospitals. The sock, when worn by infants, monitors their oxygen levels and heart rate, and triggers a base station to alert parents if these levels drop. Vitals are monitored via Bluetooth, and the tech ensures that parents find out straight away if there is any problem with their baby's key health stats (lights and sounds are used to alert them).
The Smart Sock 2 has a range of up to 100 feet, in addition to a new fabric that provides a more comfortable fit while offering accurate readings. The product also comes with a smartphone app for parents to use to view collated data in real time. Note that the Smart Sock is not yet FDA cleared, but the manufacturer has submitted the product to the FDA for 510(k) clearance for a medical version of the device. The company has been awarded a collaborator role on a $1.5 million grant from the National Institute of Health too. This is being used for further development and research.
Flourish™ Pediatric Esophageal Atresia Device
In May of this year, Cook Medical was granted device authorization, under the Humanitarian Device Exemption (HDE), by the FDA for its Flourish Pediatric Esophageal Atresia Device. The product is designed to treat pediatric esophageal atresia, a birth defect of the esophagus, whereby the upper portion of the esophagus doesn't connect to the lower portion and the stomach.
In the past, this defect has been treated with surgery. However, the new Flourish device, designed by pediatric radiologist Dr. Mario Zaritzky, in conjunction with Cook Medical, is a minimally invasive, magnet-based option that could become an alternative to surgery in selective cases.
The new biomedical tech uses rare earth magnets, inserted into the upper and lower ends of a baby's esophagus, to gradually stretch both ends over the course of a few days. After the esophagus has been stretched at both ends, the tissue can connect to form an intact tube.