08 Aug 2016
What is Ultra Low Freezer in Hospital Industry?
Accurate Scientific Instruments's manufactures equipments needed by blood banks, hospitals, research centers, pharmaceutical industries and clinical laboratories. One among them is the Ultra Low Freezer.
The freezer has been specially designed for industrial applications, blood banks, biological and research laboratories. They are present in vertical and horizontal models. It even has high technology cooling system which gives customers the benefit of rapid pull down of temperature up to -80ºc.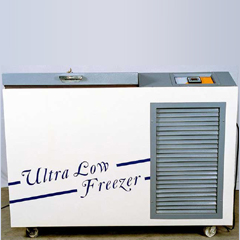 The horizontal and vertical models constructed of double walls, high quality powder coated exterior mild steel cabinet. The freezer is insulated with high density CFC free poly urethane foam and the inner chamber of it is made of stainless steel of 304 grades.
It has door kicking system for security with magnetic door gasket and is corrosion resistant. It even has a hermitically sealed compressor.