23 Jun 2016
Things To Keep In Mind When Attending A Radiology Conference
Radiology conferences are a great place for doctors and medical health professionals to learn about new technology in their industry. Scientific advances in the radiology field are often presented at these conferences for the very first time. If you work in the radiology field, attending one of these conferences can be great for your professional career.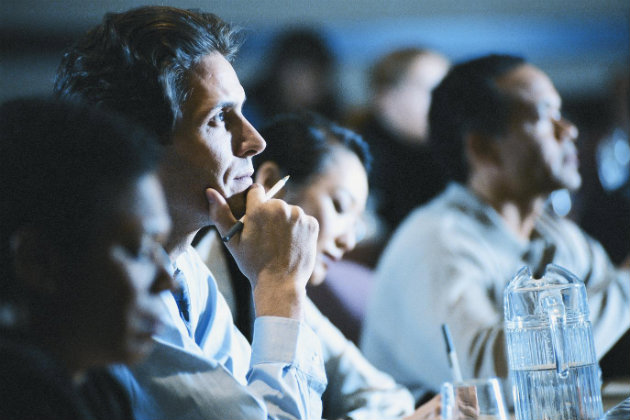 In addition to learning about new scientific advances and discoveries, this is a great place to network with other professionals in your field. Talking to other people in your field is incredibly important to your professional growth.
If you want to get the most out of your time at a radiology conference, then follow these helpful tips.
Plan Everything In Advance
Attending a conference can entail a lot of planning. For example, conferences are oftentimes held at hotels, but individual rooms can sell out quickly. If you want to really enjoy your time at a conference, be sure to plan in advance as much as possible. Make sure that you are able to secure a hotel room as soon as possible, since they do become booked very quickly.
Try To Figure Out How Many People You'll Know There
You might be attending this conference with co-workers or you might be attending alone. Try to get an idea of how many colleagues you'll know at the conference. While conferences are undeniably a great place for networking, it's always nice to know at least a few people when you first arrive.
Bring A Laptop, Tablet and Supplies For Recording and Taking Notes
Remember, at a radiology conference, you'll be hearing a lot about new scientific advances in the field. It's a good idea to bring items that will enable you to record so that you can review these materials later. If recording is prohibited, then simply take written notes.
Attend Non-Presentation Events
Outside of presentations, conferences feature a lot of networking events. These can be simple cocktail mixers or more elaborate galas. Be sure to attend all of these non-presentation events. They are absolutely the best place to network with people in your field and make fabulous industry connections.
Strive To Get More Involved
These conferences are always looking for people to present new ideas and useful information to their attendees. Look for ways that you can get involved at future conferences. Make connections with the people who are putting on the conference and look into having a presentation of your own in the next year. Presenting at a conference is a great way to establish yourself as an authority in your industry and boost your resume.
A radiology conference is a stupendous way for people in the radiology field to network, learn about new advances and boost their resume. Whether you're just going to network or if you want to eventually be a presenter yourself, be sure to really take in everything that the conference has to offer. These trips aren't just vacations away from work, but rather enriching learning experiences.