13 Jul 2016
What is Siemens MRI Scanner?
LBN Medical's is specialized reseller of Siemens MRI Scanner with model number Avanto 76/18 TIM.
It was initially manufactured in the year 2005 and its magnet model is OR105A and gradient type is 33/125.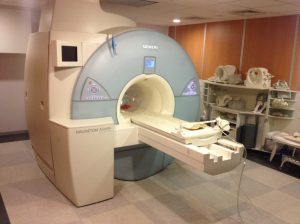 It has 1 main console no laser camera option available in it. The various options available in it are Neuro Evaluation, Care Bolus, EPI, Cardio advanced, and spectroscopie monovoxel.
The Helium level is 90% before ramp down. It has different coil options namely Neck coil, Body coil, Head coil, Knee coil, Spine coil, Flex large coil, Flex small coil,
The Last cold head replacement done in the year 2013.  It has no chiller and a phased array is present. The present software version of Siemens MRI Scanner is VA35A-SP2, whereas the Workstation is 1 MWS.
Siemen's Avanto is an MRI Scanners that simplifies the use of revolutionary image acquisition & clinical benefits.